Mission Statement of ChungDoKwan USA:

We believe the primary object of learning a martial art is to have the tools to
defend yourself should the need arise. We believe everyone can learn how to
do this. We also believe this can be learned in a safe and enjoyable
atmosphere."

Our organization was established to perpetuate Chung Do Kwan
TaeKwonDo. We have merged two organizations; South Central
TaeKwonDo and the ChungDoKwan Alliance to form a national organization.

ChungDoKwan USA recognizes the ranks from both of these organizations as
well as the World TaeKwonDo Association. We also have a mutual rank
recognition agreement with Master Dong Hoon Kim and Master Gerry Bates
of the TaeKwonDo ChungDoKwan Schools.

Schools that are members of our organization are independently operated by
ChungDoKwan USA certified black belts.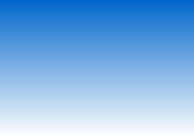 Copyright © 2014 by ChungDoKwan
All Rights reserved

Business Company